Does My Situation Qualify for an
Uncontested Divorce?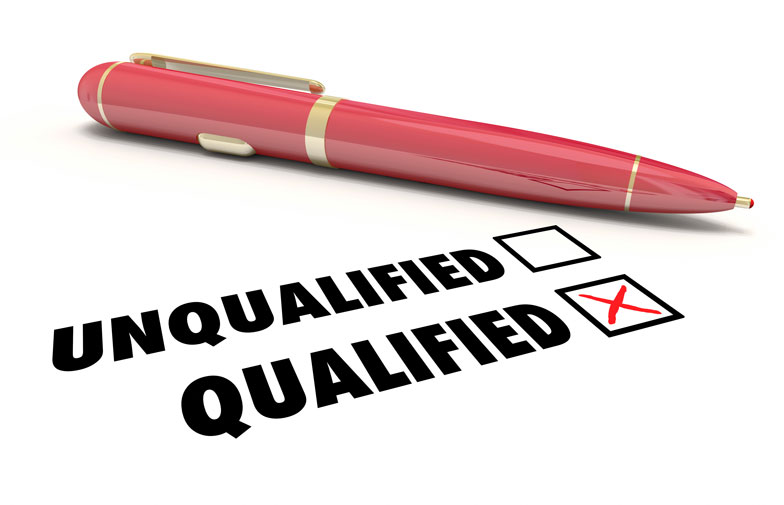 1. HAVE YOU OR YOUR SPOUSE RESIDED IN A COUNTY IN MISSOURI FOR MORE THAN 60 DAYS?
If no, you are NOT qualified until you have resided 61 days in a county in Missouri. If yes, you may be qualified, which must be screened by question #2.
2. DO YOU HAVE CHILDREN WITH YOUR SPOUSE?
If yes, then continue to question #3. If no, skip to question #5.
3. WERE ALL OF YOUR CHILDREN BORN NO SOONER THAN WITHIN 6 MONTHS OF YOUR MARRIAGE?
If no, you do NOT qualify. If yes, continue to question #4.
4. HAVE ALL OF YOUR CHILDREN RESIDED IN MISSOURI FOR MORE THAN 6 MONTHS?
If yes, continue to question #5. If no, we may be hired as long as the other side specifically agrees to handle the case in Missouri.
5. DO YOU OR YOUR SPOUSE OWN REAL PROPERTY IN ANOTHER STATE?
If no, you qualify. If yes, we still will be happy work with you, though we will refer you to an attorney in that state to handle those matters, and you will be responsible for those legal fees.
Cases That Must Be Contested in Some Way:
Your spouse abused you physically, sexually, verbally or financially.
Your spouse kept you in the dark about your finances.
Your spouse physically, sexually or emotionally abused the children.
You are pregnant or your spouse is pregnant by another man.
You are a father, and you have doubts about the paternity of a child born during the marriage.
You do not believe the income figures provided by your spouse.
You believe your spouse is hiding assets or debt.
You believe assets are undervalued.
You do not believe that your agreement is fair.
The faster you get to trial, the less expensive your contested divorce will be.