According to research, the most stressful thing most people will face in their lifetime is the death of a loved one. The second most stressful is divorce. Even if you are proceeding with an amicable divorce, you should be on alert for potential pitfalls that can cause a lot of trouble and add undue stress to an already stressful situation.
Consider your divorce the last real effort of partnership between yourself and your soon-to-be ex-spouse. It will help keep an already demanding situation from escalating.
Filing for An Amicable Divorce
Divorce isn't something that happens overnight. It's the result of a lot of painful consideration, often after attempting to find ways to reconcile any issues that don't involve the d-word. In fact, the person who files for divorce has typically been wrestling with the decision for as long as a year and a half.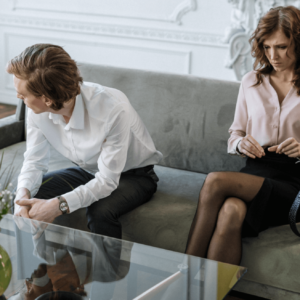 If your partner doesn't know the divorce is coming, one of the quickest ways to make a traumatic life event even more traumatic is to let them be served publicly.
Get advice from your lawyer about letting your partner know the divorce is coming.  Your attorney may advise an informal means of serving the divorce papers that may keep emotions manageable. Disagreements will arise, but if you can keep your calm and avoid blame, the entire process will run a lot smoother.
Understandably, some situations are so complex or sensitive that informing them beforehand isn't feasible. But if you want an amicable divorce, sparing your partner shock and potential embarrassment will go a long way toward achieving that goal.
Agree on the Narrative
People who aren't inside your marriage are going to comment on it, anyway. These are friends, family members, coworkers, and other well-meaners who will not hesitate to share an unsolicited opinion.
The feelings they have are real—they care for you and learning you and your partner are going your separate ways will resonate with them in one way or another.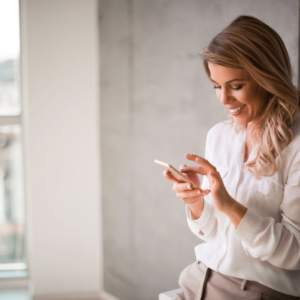 Before going public with the news, take the opportunity to discuss with your partner what, exactly, will be shared with mutual loved ones. Put it in writing if it helps make it feel official and stick to it no matter what.
You may have friends or family you feel more comfortable sharing information with than others—identify those people and be open about what they will know. This will help you and your partner stay ahead of the narrative and avoid devolving into an acrimonious he-said-she-said.
Social Media Awareness
It shouldn't need to be said in 2022, but what goes on the internet is there forever. Even if you delete it seconds later, someone is sure to have seen it. Perhaps even grabbed a screenshot.
The people in your life are going to be the same people who are in your spouse's life, regardless of the nature of your relationship with them. Social media platforms are a hotbed for controversy and gossip spreading.
Therefore, you should be mindful of the way you describe your impending divorce, of the pictures you decide to share. Remember: if something can be taken the wrong way, it almost assuredly will be taken the wrong way by someone.
Talk Before You Take Off Your Wedding Ring
Even more than social media, a bare ring finger can be the source of escalating tension between you and your spouse. Make sure you talk with your partner before you make any decision to advertise to the world that you are single and ready to mingle. Doing this will reinforce that you still respect their feelings even though the relationship is ending.
Have the Dating Discussion
You may decide to start dating when you're freshly separated; you may decide to start after the divorce is finalized. What you should not do is start dating without letting your partner know.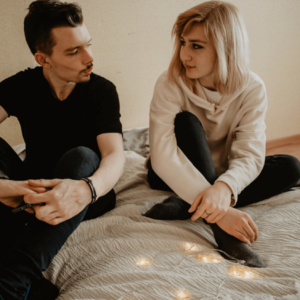 You might have noticed a recurring theme. In regard to your separation, even if you plan for an uncontested amicable divorce, do everything in your power to avoid surprising your partner with unexpected news, or allowing them to hear it from another source.
This will make navigating through a stressful situation a little more palatable for everyone involved.
If you have questions about how to start any of these conversations with your partner, or if you need a divorce lawyer to help you navigate your uncontested or contested divorce, don't hesitate to reach out to the professionals at Bruce Galloway Law!